The Due East Educational Equity Collaborative is a team of professionals with broad experience across the education spectrum. We believe systems are made up of people. It is people who change systems, growth happens through relationships, and we believe in keeping students at the center of everything we do.
Marceline DuBose: Founder and Lead Equity Specialist
Marceline DuBose has 20 years of experience in public education as a high school social studies educator, state and federal level policy administrator, professional development leader, strategic planning consultant, and curriculum writer. Her primary focus is equity leadership development and strategic planning, working with districts to improve systems for creating equitable schools and classrooms. Marceline also provides professional development to thousands of school professionals each year. Ms. DuBose has served as an adjunct faculty member at Hamline University, Macalester College, and St. Mary's University. She holds a BA in Economics from Macalester College and an Ed.M. in Teaching and Curriculum from Harvard University as a Rockefeller Brothers Teaching Fellow. Also a certified yoga instructor, Marceline intentionally incorporates historical and policy perspectives, systems change theory, adult learning theory, critical reflection, and key approaches from yoga philosophy as she works toward individual, organizational and societal change that supports the full potential of all learners.
Dr. Juanita Walker Hoskins: Lead Equity Specialist
Juanita Walker Hoskins was born and reared in the Shepherd Community of Chattanooga, Tennessee.  She attended the segregated Chickamauga Elementary School.  The year that she was to enter junior high school, the integration of schools was underway and she was assigned to attend the historically White Tyner Junior high School.  She graduated from Tyner High School in 1974 after having excelled academically and in sports.
Upon completing high school, Juanita enrolled at Tennessee State University.  She enjoyed four great years at TSU where she was challenged academically and she participated in university life.  She became a member of the Alpha Chi Chapter of Delta Sigma Theta Sorority, Inc.  Juanita received the Bachelor of Science degree in Biochemistry in 1978.
Immediately upon graduating from Tennessee State University, Juanita was recruited by the H. B. Fuller Company to work as a Product Development Chemist in St. Paul, Minnesota.  She also worked for Economics Laboratory. She excelled at those job for eight years.  Because of her interest in teaching and learning, she decided to pursue fulfilling the requirements for securing a job teaching school.  In 1987, Juanita matriculated at the University of St. Thomas in St. Paul, Minnesota and earned a Master's degree in the Art of Teaching.  She was hired to teach science in a middle school in St. Paul.
Juanita was accepted in the Doctorial program at the University of St. Thomas and was awarded a Doctorate in Educational Leadership in 1996.  She went on to be assigned Associate Principal in a middle school and in a high school and as Principal in a middle school. After a number of years in those assignment, she was promoted to a central office position to serve as Director of Educational Equity.  After serving 31 years in public education, Juanita retired in 2017.  She now enjoys traveling, volunteering and visiting grandchildren in Nashville.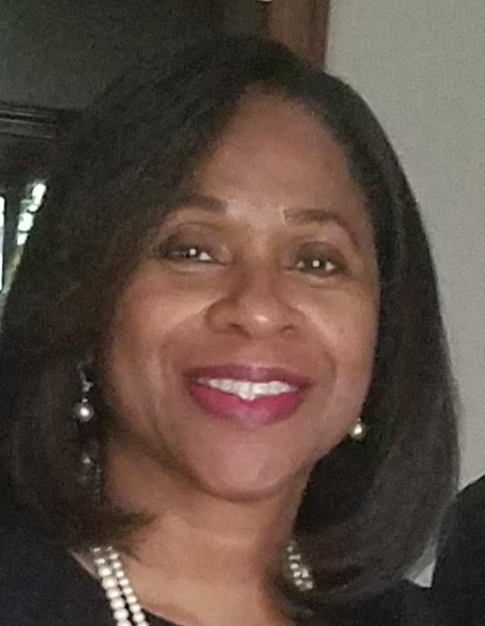 Tess Ormseth: Lead Equity Specialist
Tess Ormseth earned her Masters of Education from the University of Minnesota - Twin Cities and has taught English Language Arts for over ten years. She has focused her classroom career on building authentic relationships with students to further their personal and academic growth. As a teacher leader in her home district, she works with educators in collaborative teams and individually (through observations and reflective coaching) to create inclusive, engaging, and equitable learning environments. As a Culturally Responsive Competent Teaching facilitator, she works with large groups in professional development sessions to explore anti-racism, implicit bias, and systemic change. She is especially interested in cultivating the equity will and skill of future facilitators and coaches. Her goal is to develop a strengths-oriented mindset in those with whom she works and provide practical strategies to educators working to close the racially-predictable opportunity gap.
Ann Hite: Lead Equity Specialist
Ann Hite worked in middle level public education for 32 years, first as a World Languages and Cultures teacher and then as a Restorative Practices coach and circle keeper. Teaching 7th and 8th graders about cultural difference is part of what led to her desire to study implicit bias and educational inequity. Participation in an action research project, in which she and colleagues examined the connection between teacher equity consciousness and the implementation of culturally responsive teaching strategies, made an essential impact in her professional practice. Ann's leadership in educational equity includes training with the National Seeking Educational Equity and Diversity (SEED) Project, work as a SEED co-facilitator and peer coach, facilitation of professional development for Culturally Responsive and Competent Teaching, and participation in equity coaching training with the Equity Collaborative. In her post-retirement pursuits, she is involved in projects that work to create policy that would extend advantages to those who have historically been disadvantaged by our systems. She is convinced that we need to be purposeful and get committed to listening to each other's stories in order to make these policy changes truly sustainable.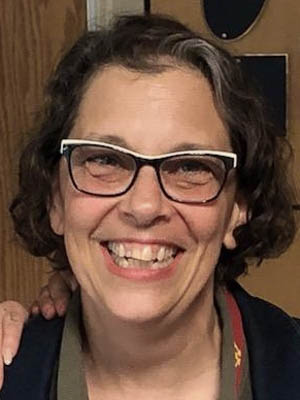 Charity Przepiora: Lead Equity Specialist
Charity Przepiora has had a rare career so far, as she's been teaching at the same public high school for the entirety of her 20 years in education. She earned National Board Certification in 2010 and re-certified in 2019, which she considers some of the best professional development she's ever had. She facilitates and helps develop cultural relevance with staff and consistently seeks out the same from her students. In 2017, she was named one of the Minnesota Teacher of the Year finalists, putting her in the top 10 teachers in the state which currently has over 55,000 licensed educators. Charity loves creating social justice-based curriculum with student direction and collaboration, finding the most outdated memes to annoy 10th graders with, and is always working toward equity and engagement in the classroom and the greater world as a whole. And as a sassy high school teacher herself, she understands that teachers can be the toughest crowds around, but also the ones capable of great change and growth.
Maria Le: Lead Equity Specialist
Maria Le has 14 years of experience in education. She has worked in schools K-12 in both general education and special education. Maria has a MEd in Elementary Education and Teaching from the University of Minnesota. She is currently working on a PhD in Education Policy and Leadership also at the University of Minnesota. Maria is an active advocate and teacher leader in the area of educational equity at the local, state, and national levels. She leads staff development in both reading language arts (RLA) and culturally responsive teaching (CRT) for her district and in other educational settings. She is a leader of the MN Pan-Asian Educators Forum and involved with the Coalition to Increase Educators of Color and American Indian Educators. Maria also sits on the Human Rights Committee with the American Federation of Teachers. Maria teaches graduate level courses at St. Mary's University of Minnesota to new and experienced educators. Her core values in providing an equitable education to all students include building an inclusive learning community, amplifying student and teacher voice in decision making (specifically in policy), creative family involvement, community partnerships, and transforming curriculum and practices so that students see themselves in their education. She lives and breathes these values in both her personal and professional life.