A Journal for Antiracist Equitable Pedagogy
By Marceline S. Dubose & Tess M. Ormseth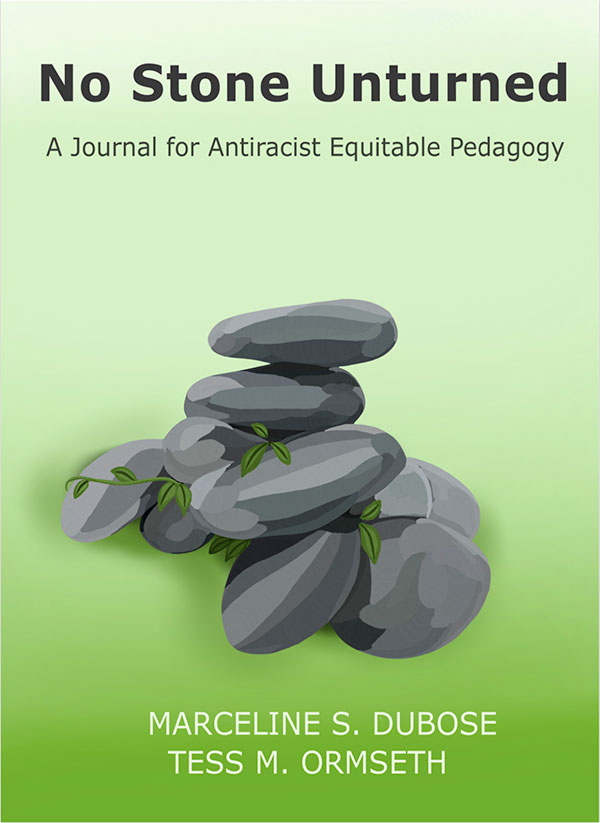 15% Discount on orders of 5 to 9 books.
20% Discount on orders of 10 or more books
Discounts applied on checkout page
Interrogating our internal beliefs and habits supports our ability to show up for students as actively antiracist and equitable educators; we must create a habit of self-reflection to ensure the mindset – skill set connection required to shift practice away from the status quo. No Stone Unturned is over 100 pages of journal prompts and guided reflection space that help educators dismantle inequitable practices and make progress towards Antiracist Equitable Pedagogy.
It is our hope that this journal will be:
a supportive space for radical honesty,
an expansion of existing professional development,
a developmentally appropriate resource,
a companion tool for action, and
an opportunity to extend peer discussions.
This journal contains two sections: the first is Self-Reflection which delves into beliefs, mindsets, and subconscious biases. And the second is Relationships and Engagement for Learning (Pedagogy) which moves from the internal exploration to its impact on external practices and relationships. This framework was affectionately created with educators in mind to deepen understanding of self and our role(s) within relationships and systems. The ultimate goal is to affect change for students and families who are underrepresented and underserved in our classrooms and education systems.